Custom Consulting to Meet Your Unique Needs
After achieving success with FlexDeploy you may find that you now need to scale across other enterprise systems platforms, introduce new teams, migrate to the cloud, and expand integrations with tools across the toolchain for enhanced visibility. Or, you may have a completely unique business objective in mind. The Flexagon Services team will work with you to understand your unique business and technology goals and develop a tailored plan and project scope.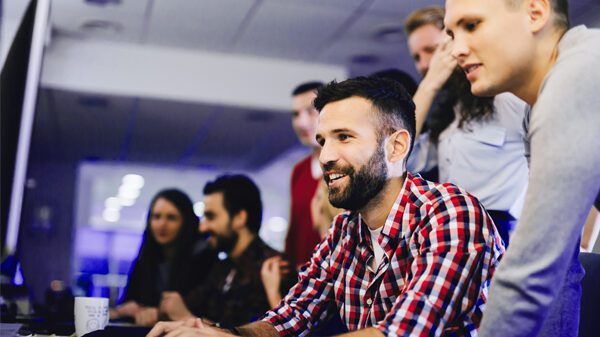 How Have We Helped Customers?
You need to reduce the complexity and streamline the software development lifecycle. Enabling your team with automated development, security and operational activities heeds measurable results. Our successful DevOps expertise spans these areas and much more. Your Flexagon Services team is here to help you overcome challenges and support your success. We are here for you across your entire DevOps journey.
Less Cost. Less Risk. Greater Customer Value.
20
hours per week saved and allocated elsewhere 
4x
Decrease in outage windows during deployment -- from six hours to ninety minutes
0
Eliminated project schedule delays occurring in 15% of projects
There is a true partnership between Flexagon and USG, which is rare. I feel like I have a mouthpiece to get the help I need.
Zach Dawson
IT Manager, Networking, Voice & Common Tools
Flexagon provides product, partnership and vision…There's lots of excitement around the changes with FlexDeploy. We are seeing smooth deployments, more autonomy, and quality improvements.
Huub Bouten
Program Manager, Application Integration and Development Team
Overcome your most complicated challenges with Flexagon Professional Services.