3 Enterprise App Challenges Solved with DevOps
Bring your Enterprise Apps to the present day.
The complexity and challenges of implementing and maintaining Enterprise Applications, such as Salesforce, SAP and Oracle, often result in a lack of speed and agility to support business needs, while making it difficult to manage overall cost and quality issues.
Learn how to solve 3 enterprise app challenges with DevOps.
Dan Goerdt, President and Co-Founder of Flexagon, has helped organizations such as Pella Corporation and Heathrow improve the rate and quality of software delivery for over 20 years. In this webinar, he'll share his experience on how your organization can:
Increase speed and quality of developing and managing applications using CI/CD pipelines.
Save time and money by automating manual activities.
Establish seamless, integrated tool chains to improve productivity and traceability.
It's time to bring your Enterprise Apps into the present day. Watch the recording today.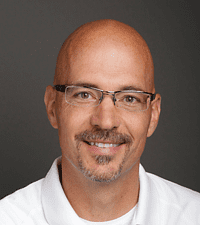 Dan Goerdt
President of Flexagon
Dan has been in technology leadership roles for the past 20 years. He has covered operation systems and middleware product development, technology architecture, and software solution delivery focused on Oracle, IBM, and Open Source technologies. His experience with software automation led him to form and develop Flexagon's DevOps platform: FlexDeploy. Dan is currently the President of Flexagon and leads Strategy, Marketing, and Sales for various products and services.