An overview of the FlexDeploy Jumpstart Demo Labs which run on Oracle Cloud Infrastructure and can be spun up in just a few minutes!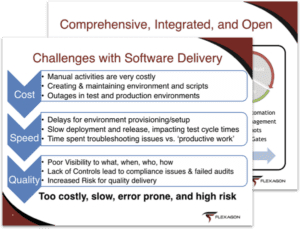 You may know what FlexDeploy is and what it's all about, and now using Jumpstart Demo Labs run on Oracle Cloud Infrastructure, you can get your hands dirty and try it out for yourself.
In this webinar you will learn:
The 3 demo labs we offer to let you easily try FlexDeploy.
How the demo labs are set up.
How to get a demo lab up and running in minutes.
See how to get your demo lab with FlexDeploy up and running so you can see the benefits you could be experiencing.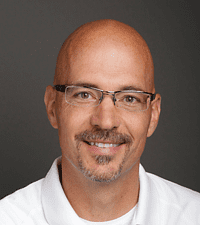 Dan Goerdt
President of Flexagon
Dan has been in technology leadership roles for the past 20 years. He has covered operation systems and middleware product development, technology architecture, and software solution delivery focused on Oracle, IBM, and Open Source technologies. His experience with software automation led him to form and develop Flexagon's DevOps platform: FlexDeploy. Dan is currently the President of Flexagon and leads Strategy, Marketing, and Sales for various products and services.