The Opportunity
Many organizations are making either Jira an integral part of managing software releases, and therefore, creating a demand for integration into their overall DevOps and Automation toolchains.  Without a tighter integration between Jira and other DevOps and Release Automation tools, end users need to bounce back and forth between tools, using manual activities to synchronize the overall process flow for software delivery.
The Solution
Jira provides a rich set of APIs which enables integration with other tools in your DevOps and Automation tool chain, and therefore the opportunity for a more seamless end-to-end solution exists. FlexDeploy makes use of these APIs to provide a seamless integration, creating a rich and powerful user experience for both agile and traditional software delivery methodologies.  The integration is bi-directional, providing flexibility to meet many different use cases.
Enjoy one DevOps platform with…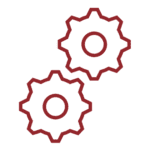 Automation
Out-of-the-box CI/CD and toolchain integration with comprehensive Build Automation, Deployment Automation, & Release Orchestration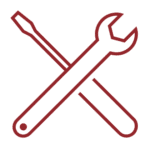 Controls and Governance
Role based release pipelines inject approvals, schedules, and automated quality and security verification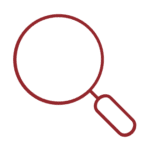 Visibility
Dashboards, reports, and notifications provide real-time and historical insight to improve software development, delivery, and management
On-Demand Webinar: FlexDeploy Integrations Across the Toolchain
The primary reason for adoption of DevOps is to improve speed and IT efficiency to deliver innovative solutions with higher quality and less risk. As part of the journey there is inherently a growing tool chain to help chip away at solving the real challenges.
Leveraging best of breed tools helps solve individual challenges, but bringing it all together into an integrated DevOps machine is when nirvana is achieved.
In this webinar, learn how FlexDeploy not only provides a superior solution for build/deploy/release, but also enables integrations for popular tools across the entire tool chain.