The Opportunity
Many organizations are making either Jira or ServiceNow an integral part of managing software releases, and therefore, creating a demand for integration into their overall DevOps and Automation toolchains.  Without a tighter integration between Jira/ServiceNow and the other DevOps and Release Automation tools, the end users need to bounce back and forth between tools, using manual activities to synchronize the overall process flow for software delivery.
The Solution
Both Jira and ServiceNow provide a rich set of APIs which enables integration with other tools in your DevOps and Automation tool chain, and therefore the opportunity for a more seamless end-to-end solution exists. FlexDeploy makes use of these APIs to provide a seamless integration, creating a rich and powerful user experience for both agile and traditional software delivery methodologies.  The integration is bi-directional, providing flexibility to meet many different use cases.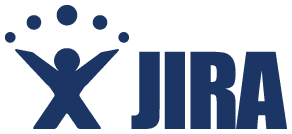 FlexDeploy and Jira
The key to all integrations, whether inbound or outbound, is associating Jira issues to FlexDeploy builds.  This is accomplished by referencing Jira issue numbers in SCM commit messages that are subsequently processed by a build.

FlexDeploy's integration with ServiceNow provides improved user experience and efficiencies related to managing changes requests and incidents as part of your end-to-end processes.
Ability to configure FlexDeploy so an existing change request (change ticket number) is required (by environment) to be linked to the deployment request. The request will be held in "Pending Approval" status until the linked ticket is approved or rejected. 

Auto-create a change ticket requiring approval (or rejection) whenever a deployment request is submitted to a defined environment. 

Auto-create an incident whenever a deployment execution fails in a defined environment.

All integrations are optional, and can be defined either globally or at the Folder/Application level.  These integrations can also be used in conjunction.

All linked change tickets can be viewed for any given deployment request
Explore FlexDeploy for Oracle E-Business Suite
Try FlexDeploy in a JumpStart Demo Lab
Demo Labs provide a pre-configured, friction-free environment in the cloud for you to try FlexDeploy with no set up, installation, or configuration. Follow along a step-by-step guide to get a feel for how FlexDeploy brings automation, visibility, and control to your E-Business Suite implementation.
Pre-configured environment running within 15 minutes
Step-by-step guide walks you through the FlexDeploy basics
Explore the features and functions of FlexDeploy that are interesting to you, with no pre-work needed