The Opportunity
MuleSoft provides flexibility and choice for deployments across on-premises and cloud implementations; CloudHub, Anypoint Runtime, and Standalone Enterprise. Handling MuleSoft application deployments is not the same across servers, and managing properties across environments can be a challenge. When changing properties, it can be difficult to tell which applications need to be re-deployed, and there isn't clear visibility into what has been deployed, where, when, and by who.  As customers evolve their MuleSoft subscriptions from On-Premises to Cloud or implement a hybrid model, the power of flexibility and choice can be offset by the difficulties managing environments. Adding to the frustration of managing these administration activities, there is minimal support for MuleSoft across commercial DevOps solutions, meaning developers have few options to move away from manual and scripted activities that can be the cause of many headaches.
The Solution
FlexDeploy has extensive support for MuleSoft, adding automation, controls, and visibility to customers' MuleSoft implementations. Deploying and managing MuleSoft applications and domains with FlexDeploy leverages comprehensive environment and property management and workflow orchestration to automate deployment and server management activities. FlexDeploy provides the controls and visibility required to effectively develop within and administer MuleSoft implementations across on premises, cloud, and hybrid architectures. Using FlexDeploy for MuleSoft increases productivity, speed, and quality, while reducing the cost and risk associated with implementing and maintaining MuleSoft based solutions.
Experience agile software development and delivery that is…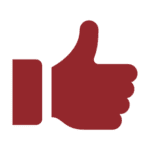 Better
Embrace automated and streamlined release pipelines to reduce errors and lower the risk of deployment failures. Integrate quality and security into your processes.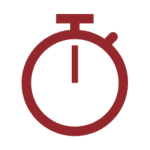 Faster
Speed up your software development and delivery, reduce your time to market, and meet business needs with automated provisioning, build, deploy, test, and release.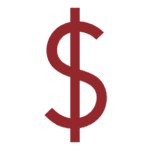 Cheaper
Accomplish more by automating manual processes and eliminating errors and security risks. Free up more time for innovation and value adding tasks.
Before FlexDeploy
| | |
| --- | --- |
| | Complex, slow, and error prone manual and scripted processes result in higher cost and risk, environment outages, and a lack of repeatability. |
| | High degree of manual activities and scripting, increasing the time to delivery and reducing quality of initial delivery and ongoing maintenance. |
| | Lack of visibility to what versions of middleware and applications are in each environment, when changes are made, who made the changes, etc., resulting in time consulting controls/audits and difficult troubleshooting when errors occur. |
| | Lack of standard processes and tools, impacting the collaboration across teams. |
After FlexDeploy
Standardized processes and tooling decrease the complexity of managing and executing changes and improving the collaboration across all teams involved.
Automation allows for faster release delivery and feedback cycles, increasing the positive business impact and relationship.
Visibility to real time and historical data associated with the software delivery lifecycle, improving planning and execution and increasing continuous improvement and compliance to controls/audit.
High degree of automation, increasing the quality and speed of change and allowing skilled professionals to spend more time on high value activities.
Plugin Features
Works with your existing Source Control Management System, such as Git or SVN
Supports on-demand and scheduled builds, as well as Continuous Integration
Easily maintain Mule dependencies to other components or Mule applications
Windows, Notifications, and Approvals allow controls to be configured to align with change and governance policies
Easily create Mule standalone servers and clusters to help expedite environment setup and ensure consistency
Manages property files, environments, and instances