DevOps for Oracle APEX: Don't Get Left Behind
Discover FlexDeploy's Support for APEX
Migrating APEX applications, database objects, and other supporting changes across environments can be manual, tedious, and error prone processes. APEX deployments are mostly UI driven and making changes to database structures is not like deploying updates to code – you cannot simply replace existing structures if you want to preserve the data. Managing this lifecycle using manual processes results in quality issues, slower project delivery, a lack of visibility to what has changed in each environment, and an overall lack of control.
While software development has benefited from DevOps and CI/CD, Oracle APEX and database have been left behind.
FlexDeploy's automated Build, Continuous Integration, and Deployment, along with out-of-the-box support for Oracle APEX, Database, and other supporting technologies changes all of that.
Watch today to learn more!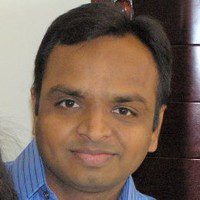 Chandresh Patel
Principal Architect of Flexagon
Chandresh has been working with Java EE technologies since 2000. After implementing IBM WebSphere and custom framework solutions, his past 10 years have been focused on Oracle Fusion Middleware such as WebLogic, ADF, WebCenter and Coherence. He has been part of many automation projects in the past and have a passion for automation capabilities to help our customers deliver software faster and with higher quality. As a Principal Architect at Flexagon, he is driving the FlexDeploy product strategy and development to build DevOps/CI/CD features that help our customers.