Flexagon Recognized as a Leader in Forrester Wave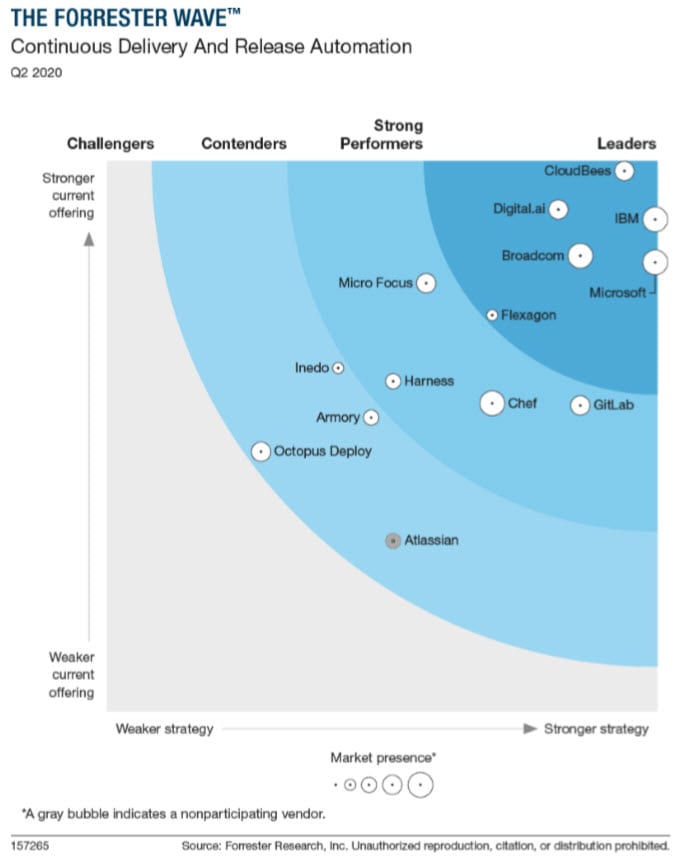 Download the Complimentary Report
In the recent Forrester Wave: Continuous Delivery and Release Automation, Forrester declared "platform breadth is the name of the CDRA Game." Download the report to learn the role of CDRA solutions in enterprise software delivery, recommended criteria for evaluating CDRA solutions, and why Forrester says "Flexagon continues to pioneer continuous delivery for enterprise software platforms."
"FlexDeploy is helping us achieve common processes and tooling for all technologies and platforms, establishing a repeatable and cost-efficient solution for automating change across all environments."
–Brad Postma, IT Manager, Pella
Reduce errors, outages, and time to software deployment
See how IT leaders are using FlexDeploy to meet business needs.
Before DevOps
Extremes from a complete lack of tools to a mess with tool sprawl. The result in either case is complexity and a lack of consistency and repeatability.
Significant time spent knitting together tools, scripts, and manual processes, resulting in slow, high-cost, and error-prone software delivery.
Lack of visibility across the build, deploy, test, and release processes, resulting in hard-to-diagnose outages, challenging audits, and a lack of clarity on who moved what where, when, and who approved it.
High cost of software and supporting environments due to a combination of licensing costs, administration time, upkeep, and a lack of best practices.
After DevOps
An automated, integrated, and repeatable delivery process from provisioning and configuration management through the build/deploy/test/release process. Simplicity drives efficiency.
Thanks to automation, scripting and manual processes are significantly reduced and often eliminated, increasing the speed and reducing errors, outages, and cost.
Integrated and comprehensive toolchain ensures visibility and continuous feedback across all aspects of solution development and delivery. Improved visibility results in troubleshooting optimization through compliance and audit effectiveness.
Simplicity of a single DevOps platform to manage the entire toolchain reduces the cost of implementing and supporting the overall software delivery lifecycle and support.
DevOps Platform
One platform to reduce errors, outages, and time to market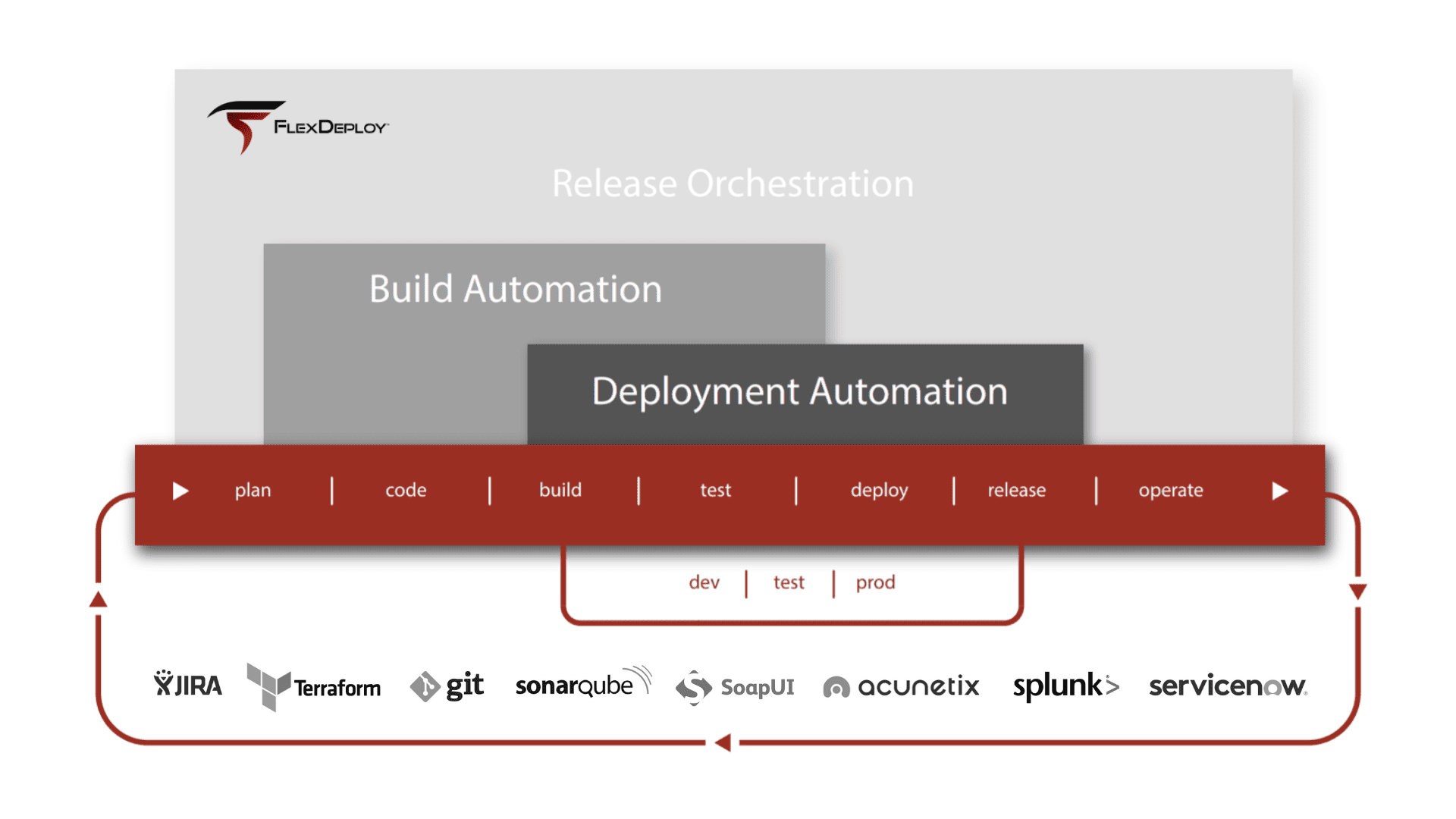 Manage, build, deploy, test, and release from one platform to improve efficiency and shorten time to release.
IT managers leverage FlexDeploy as a foundational platform that streamlines oversight and eliminates manual and error-prone processes through automation.
FlexDeploy's comprehensive build, deploy, and release automation functionality can be used on its own or integrated with the tools your team is already comfortable with.
Build Automation

Code, configurations, and other resources are packaged up, versioned, and stored in an artifact repository.

Deployment Automation

Automatically deploy build artifacts into test and production environments. Deployments can include infrastructure provisioning and resource management across legacy, cloud and container environments.

Release Orchestration

Orchestrate the end to end release pipeline including automated and manual steps and the controls which ensure quality throughout.
Keep up with your mission with innovative IT methodologies and processes
Become more effective, influential developers and administrators by using technology-specific plugins to save time and eliminate tedious, repeatable manual tasks. Devote more of your time to innovation.
Oracle Business Intelligence (OBIEE)
Amazon Web Services (AWS)
It Service/Change/Issue Management
Integration and API Management
Keep up with your competition with innovative IT methodologies and processes
IT executives drive the technology strategy and tools businesses need to succeed. Give your team, and your business an advantage by adopting innovative methodologies.
What does your IT team need to do to meet business needs?
Get the latest information on DevOps, CI/CD, and innovative IT tools