DevOps for Healthcare
Healthcare is a life-impacting, high-risk industry. Many times, the technology being developed and managed directly impacts people's health and lives. With this being the case, healthcare organizations cannot afford frequent errors. However, time to market is a challenge, largely due to regulation and the extensive security measures required. Traditional healthcare software development lacks the agility needed to meet today's business needs.
Trusted by innovators worldwide:
Digital Transformation is a Must When Taking Care of People
Over the last decade, the healthcare industry has undergone a rapid transformation. Healthcare has shifted from shelves filled with files to utilizing the latest technology available, dedicated data centers, and public or private cloud infrastructure. Patient expectations have also risen to include personalized experiences, immediate access to information and shorter response time.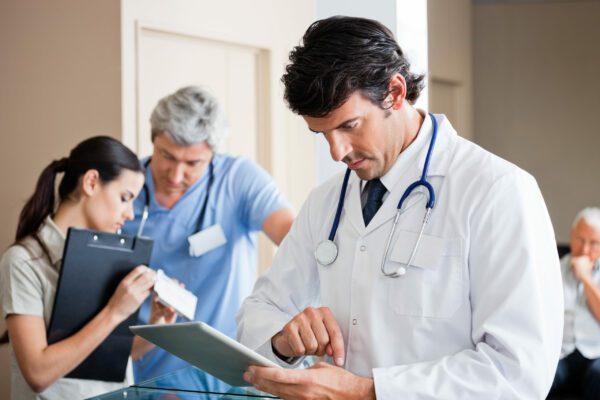 Healthcare providers need to:
Deliver new digital solutions and services at a faster rate and higher quality

Adopt innovative technologies to provide better care to patients while containing costs

Respond to ever-increasing requests for data-driven, interactive and responsive care

Move faster while maintaining compliance and meeting strict regulatory requirements
With FlexDeploy, You Can…
Gain a competitive edge through responsive, data-driven caregiving.
Increase Patient Engagement and Satisfaction
By deploying more technology that improves operational efficiency or directly addresses a patient need and doing so faster without compromising patient security, healthcare organizations can ensure increased quality of care for patients and providers can increase patient satisfaction and engagement and improve population health. Most of all, it can help create competitive advantages while helping people get life-saving healthcare services.
Support Data Science Initiatives
Data science initiatives yield outcomes that directly impact patients, so ensuring data is constantly up-to-date and accurate is critical to success.
Strengthen Competitive Advantage
Automated processes cut back on development time, improve efficiency, and provide better business agility. Customers will be pleased with higher quality and more innovative features and IT employees will be happy doing the tasks that matter.
"With all of the requirements around change control processes, we needed a platform with extensive release management functionality: visibility, segregation of duties, approvals, traceability, etc."
Blake Xiao
Head of Global Integration Platform at Takeda Pharmaceuticals
Read the Case Study
Takeda needed to find a solution to time consuming deployments that could meet the needs of their growing business. The…

The following is a summary of the information covered in the webinar: Building DevSecOps Into Your CI/CD Pipelines, which can…

The following is a summary of the information covered in the webinar: Gain a Competitive Advantage with DevOps, which can…
See FlexDeploy in Action
Empower your team to deliver innovative, secure software faster that delights customers.