Harness the Power of CI/CD for Oracle Integration and API Cloud
Eliminate the tedious manual processes of OIC and API.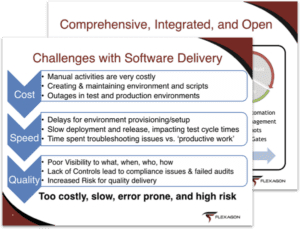 Oracle Integration Cloud and API Platform are key to quickly and seamlessly integrate data, applications, and services. OIC and API management is essential to become effective and efficient during your digital transformation process.
However, OIC and API cloud services are not able to operate in full CI/CD themselves. Deploying integrations and APIs is a manual process, which means extra time, additional manpower, and management nightmares.
In this webinar, you will learn how FlexDeploy can eliminate these manual steps and reduce costs and risk by:
Automating the deployment of API and Gateway artifacts
Automating OIC Integrations, Connections, Lookups, and Libraries
Adopting Continuous Integration (CI) and release pipelines
Integrating tools like Git, SVN, Jira, SoapUI, and ServiceNow
This webinar focuses on maximizing the potential of the Oracle Integration Cloud and API Platform. Learn how FlexDeploy can help you achieve more agile, high quality, and cost-effective software delivery.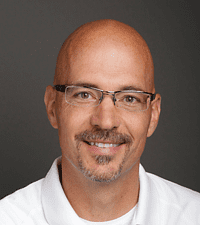 Dan Goerdt
President of Flexagon
Dan has been in technology leadership roles for the past 20 years. He has covered operation systems and middleware product development, technology architecture, and software solution delivery focused on Oracle, IBM, and Open Source technologies. His experience with software automation led him to form and develop Flexagon's DevOps platform: FlexDeploy. Dan is currently the President of Flexagon and leads Strategy, Marketing, and Sales for various products and services.