How We Use FlexDeploy at Flexagon
Drinking Our Own Champagne.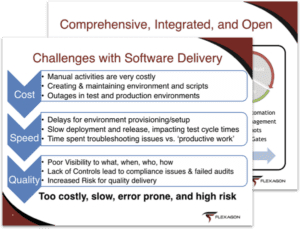 In this webinar, we will showcase how Flexagon uses FlexDeploy internally to manage the product software development life cycle (SDLC). "Drinking our own champagne", so to speak! Typically, companies use their own products either to test drive them, to show confidence in their creations, or simply because they enjoy using it.
All three are true in our case.
When we use FlexDeploy, we can easily find any issues and resolve them as quickly as possible. And, we get to make sure FlexDeploy has the functionality actual users want and need. We want to ensure that our customers are getting the best product, so we strive to be consistently making improvements and view FlexDeploy from the eyes of users.
But the main reason we use FlexDeploy is because we love it! Why would we design, develop, and sell a product we don't like and use ourselves? We know that FlexDeploy decreases time to market, reduces risks, and saves money. Why wouldn't we want those benefits for ourselves?
During this webinar, we will demonstrate a solution that showcases integration with Bitbucket, Jira, Docker, automated testing, Webhooks, and more. Join us to learn how FlexDeploy enables Flexagon to deliver quality software and support the many versions installed across our customer base.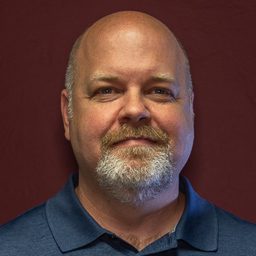 Erick Jones
Principal Architect at Flexagon
Erick has been working with Java EE technologies for 20 years, and has applied industry experience implementing IBM and Oracle solutions. Through his architecture and development experience he has implemented several homegrown and third party automation solutions to manage the software delivery lifecycle. At Flexagon, he is a DevOps evangelist, with a passion for helping customers deliver software to their customers faster, cheaper, and with higher quality. His primary focus is on FlexDeploy product strategy, and pre-sales and post-sales implementations.