OAUG's annual conference, Collaborate, is coming up in Las Vegas! Flexagon will be there sharing the benefits of FlexDeploy with customers and partners, and discussing our "Deploy Everywhere" motto with an innovative supply chain scenario. FlexDeploy is the DevOps solution for E-Business Suite, automating the migration of all EBS object types, eliminating manual steps and scripting, increasing visibility for users, and improving the speed, quality, and cost of software delivery. As a market leading DevOps and Release Automation Platform, FlexDeploy optimizes your Oracle on-premises and Cloud implementations, and helps you gain competitive advantage. FlexDeploy truly enables the shift to more agile, high quality, and cost effect software delivery on-premise and in the cloud. What's even better, is that FlexDeploy is not an EBS, or even Oracle only solution! With myriad plugins, FlexDeploy has integrations for Oracle Cloud, Fusion Middleware, Applications, and non-Oracle technologies.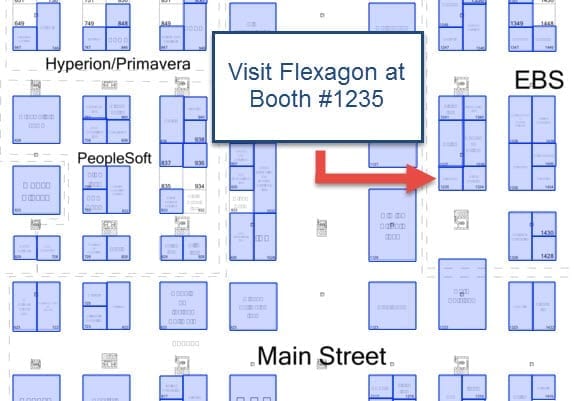 Stop by and see us at Booth #1235 to learn more about FlexDeploy, and to enter for a chance to win a drone! That's right, one lucky visitor will win a drone quad-copter with built-in HD camera.
We understand that Collaborate has a lot of great breakout and learning opportunities, that the Exhibit hall can get busy, and that your schedule can easily get packed. If you are interested in scheduling some time to meet, just let us know! Shoot us an e-mail at [email protected], and we will find some dedicated time to get together.
Hope everyone has a great Collaborate, and we look forward to seeing you there!