Communicate. Listen. Collaborate.
Drive a pivotal role in driving success and achieving desired outcomes.
Innovate
Productive
Transparent
Reliable
Efficient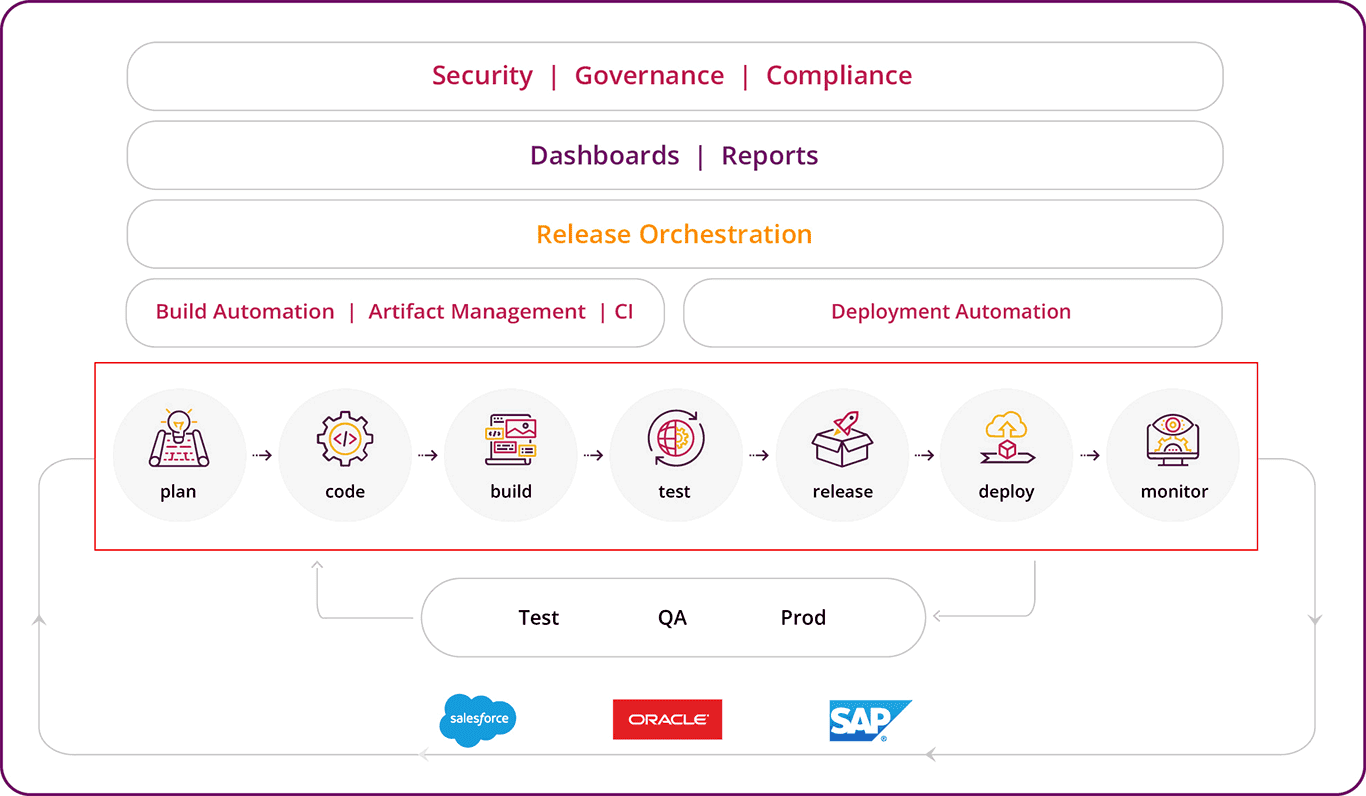 Customizable dashboard
Get visibility and insights into your build, deploy, and release processes.
Create and share dashboards

Role-based and team-based dashboards

Software delivery performance metrics
See customizable dashboard features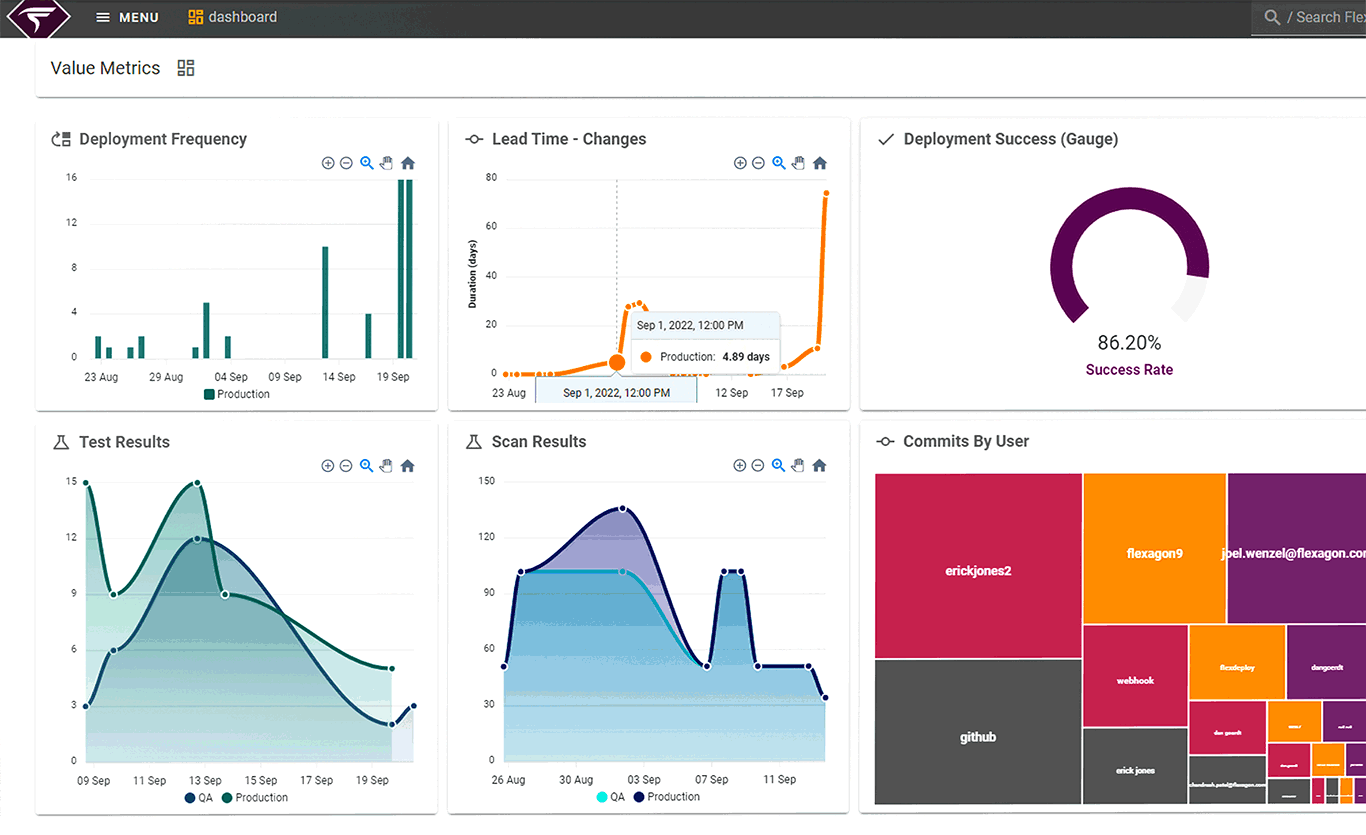 Work items
Plan, track, and collaborate with others using native or 3rd party work items.
Create and manage work items

Associate work items to code changes and commits

Visualize work items in a release

Capture comments and attachments
Learn more about work items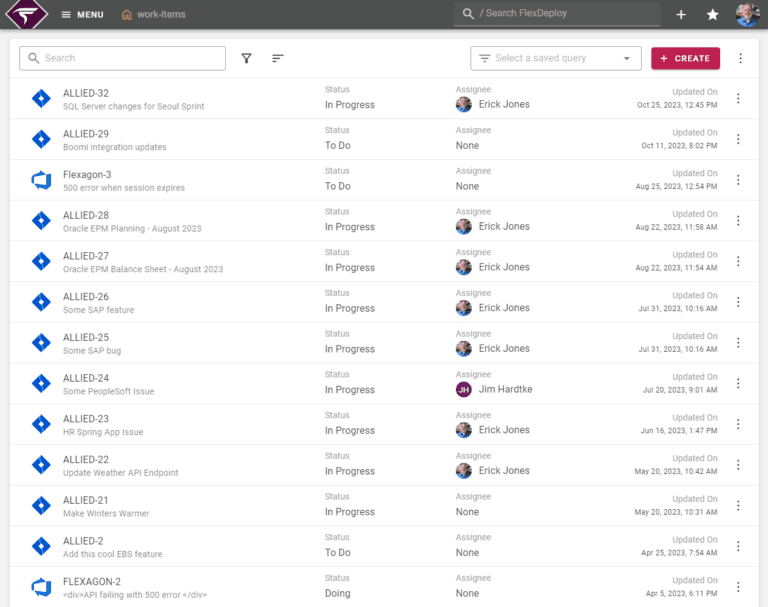 Notifications
Keep users informed about status and progress of DevOps processes.
Slack and Microsoft Teams integrations

Customizable notifications
Learn more about notifications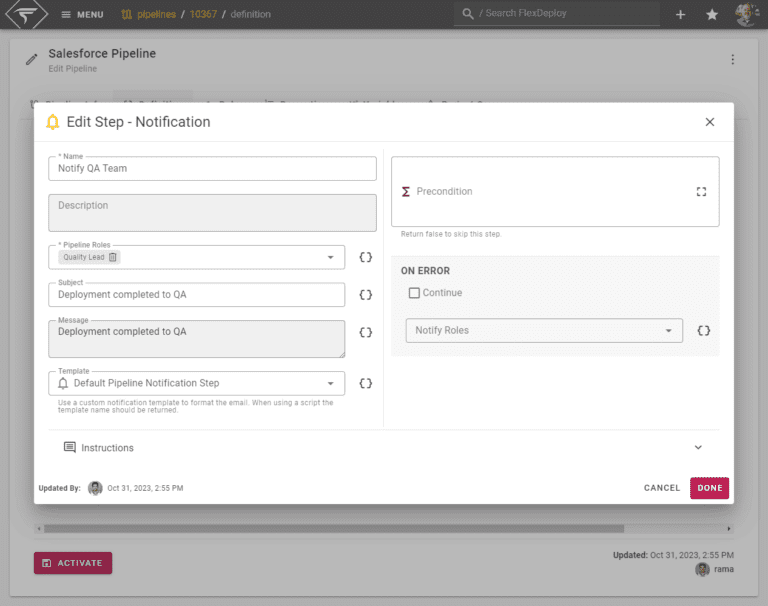 Project insights
Offer valuable information and metrics to help teams understand and improve their DevOps processes.
Test coverage and results

Release and pipeline metrics
Learn more about project insights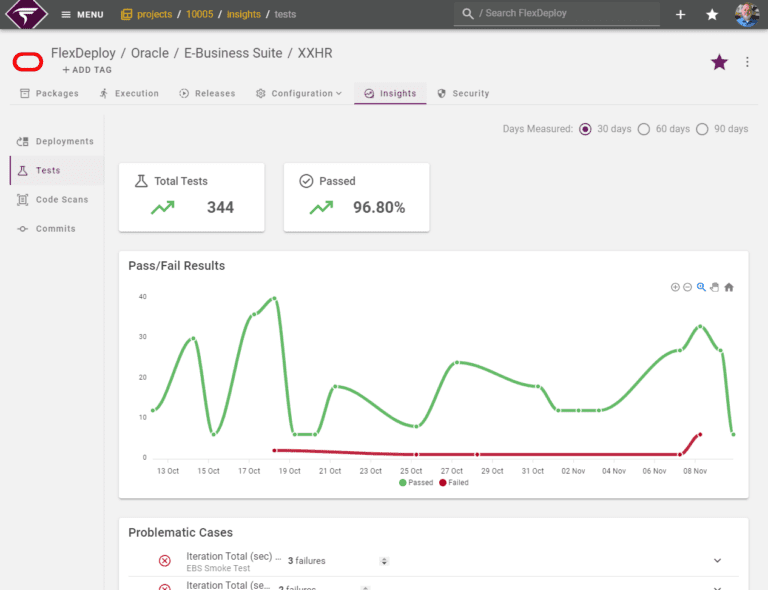 Additional information and support
Getting Started
Create and Share your Dashboards

Customize Work Item types, status, fields to better fit your business needs.

Define your Notification templates

Enable or Integrate Test, SAST/DAST Scan tools into CI/CD toolchain to capture those insights
Flexagon Support
To request support or find downloads, please login to the support site. If you are not a current subscriber or are an associate for an existing FlexDeploy customer, please contact us.
Product Roadmap
Our Product Roadmap is maintained, reviewed and validated against market and customer needs as we continue to innovate, meet and exceed customer expectations.
Documentation
The FlexDeploy Documentation wiki is a valuable resource for users of the FlexDeploy platform. It provides comprehensive documentation and information about using FlexDeploy for Test Automation. Users can browse topics on the wiki, search for specific information, and gain insights into various aspects of FlexDeploy's functionality and features.
Manage the entire delivery lifecycle from a single platform
FlexDeploy unifies all of your DevOps responsibilities into a single solution. We take the larger roles of build automation, continuous integration, artifact management, deployment automation, and release orchestration into account. That result is an end-to-end solution that's tool and platform agnostic.
Make the complex simple
Turn to FlexDeploy to deliver an integrated and extensible DevOps platform.
Request A Demo