We release FlexDeploy updates monthly, so you never have to wait for the latest enhancements that improve how you streamline development and delivery processes. To stay in the know and learn how to access the latest FlexDeploy functionality, bookmark this page.
Next Generation UX: Be More Productive.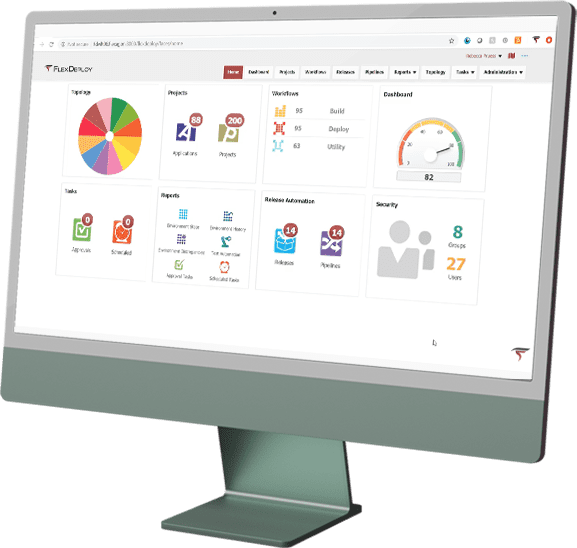 In 2022, expect a more modern UX designed from your requests, with a more intuitive approach that increases your productivity. With each release you will begin to see a greater transformation as it becomes more pervasive across FlexDeploy.  Check out the significant enhancements to the Reporting solution. You'll gain greater flexibility in developing and customizing reports and simplify saving queries.  We also have introduced Notification Templates where you can define content included in emails generated for various events.
Get started with the Next Generation UX! On the system settings menu, you have the option to enable next generation features and user experience (default). When opting in you will see the new user experience in the pages where it is available.
Salesforce DevOps Keeps Getting Easier
With FlexDeploy for Salesforce, you can create full CI/CD pipelines in minutes. Start increasing visibility and traceability across environments, improving efficiency by eliminating manual steps and scripts, and stop stressing over delayed deployments.  Here are the latest features within FlexDeploy for Salesforce.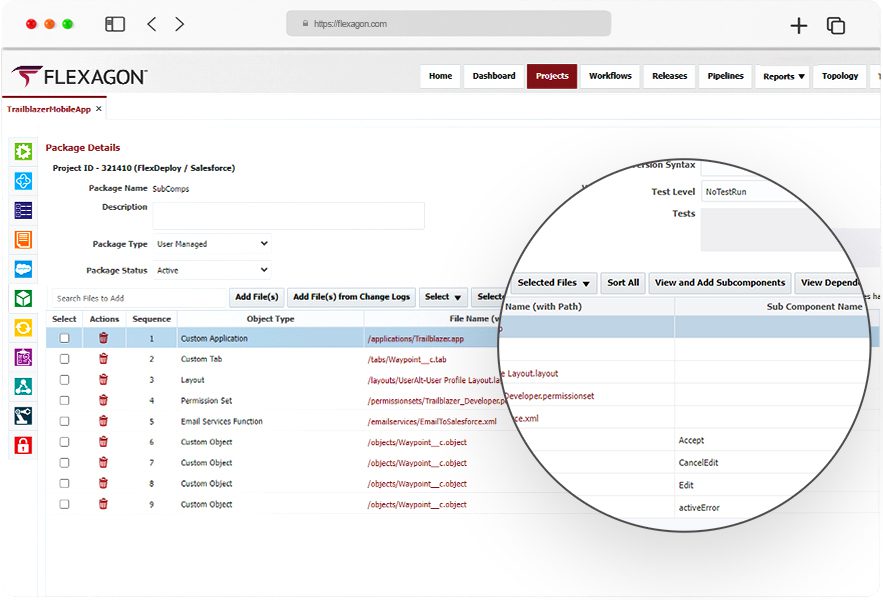 Sub-component Level Deployment
Large objects such as Profiles contain many details, and it can be risky to deploy full objects. Your preference would be to deploy only the changed subcomponents and sections. Until now, you have been making time-intensive manual changes. With Sub-component Level Deployment, it's easy for you to select a sub-component of a large object and add it to the package within minutes.
Full Profile and Translation Objects Retrieval
Profile and Translation objects in Salesforce are different than other objects.  The object content varies based on what is being retrieved and often can be incomplete.  You likely have found object content retrieved is different at different times causing deployment issues.  This forces you to employ a manual, error-prone selection of other objects that are needed to complete profile and translation object retrievals.  Now, FlexDeploy adjusts the Salesforce service call to retrieve profiles and translations ensuring every retrieval contains the complete content of the object.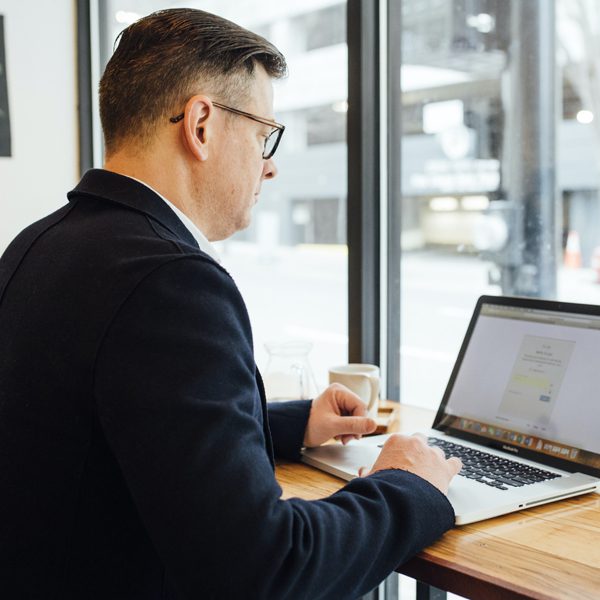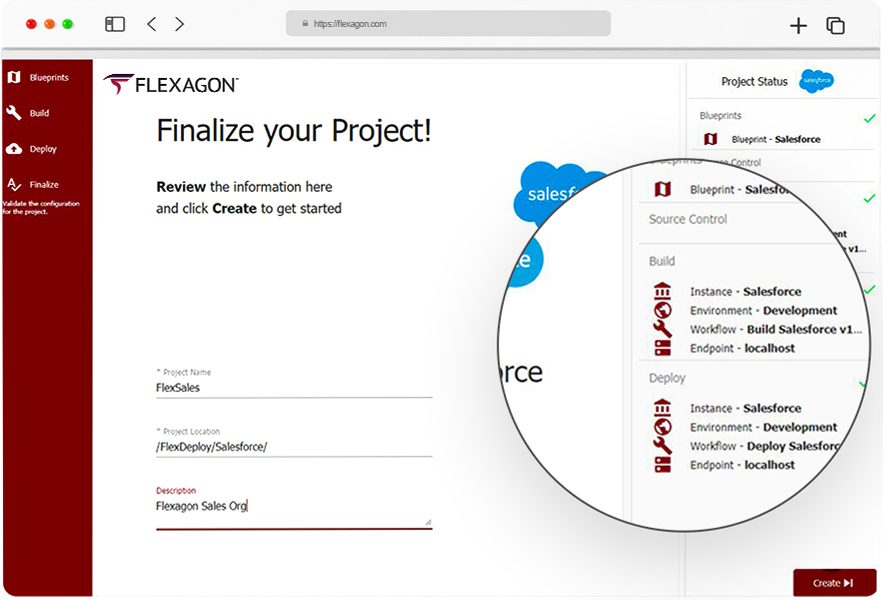 Salesforce Org to Org Deploy with Continuous Support
Many Salesforce implementations lack Source Control or teams are not equipped to use source-driven development. FlexDeploy makes it easy to migrate your changes from Development Org or Sandbox(es) to Production Org using DevOps best practices, better release management, visibility, and controls. In minutes, you can configure Org to Org deployments and migrate your changes continuously with quality gates to Production.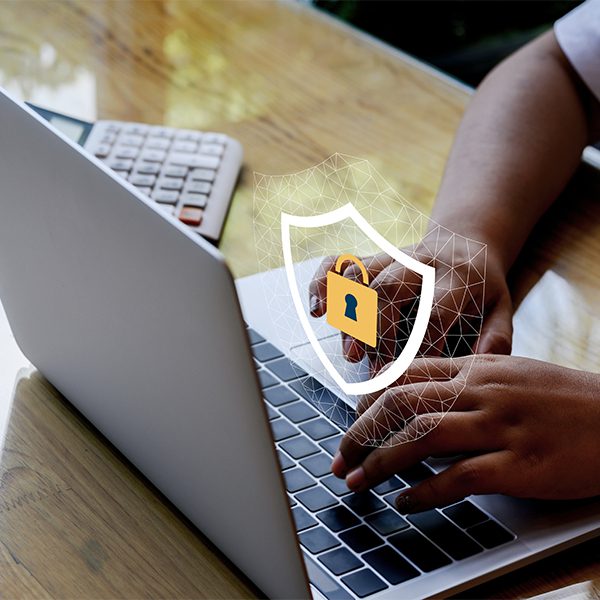 Over 1,400 customers around the globe rely on Checkmarx to measure and manage software risk at the speed of DevOps. If Checkmarx is your application security testing platform of choice, then you'll be happy to hear that FlexDeploy creates the needed configurations, executes scans, and brings back the results used in deployment and release pipeline deployment.
Fast Formula for Oracle Cloud Applications
With FlexDeploy's Oracle SaaS FSM Plugin, users can automate the export and import of setup tasks as a whole or partially using scope attribute value. This also applies to fast formula setup task and can be useful to manage deployments of fast formulas where only a subset of the formulas need deployment. It also removes manual intervention and brings this migration into the Enterprise DevOps platform with support for governance and audit.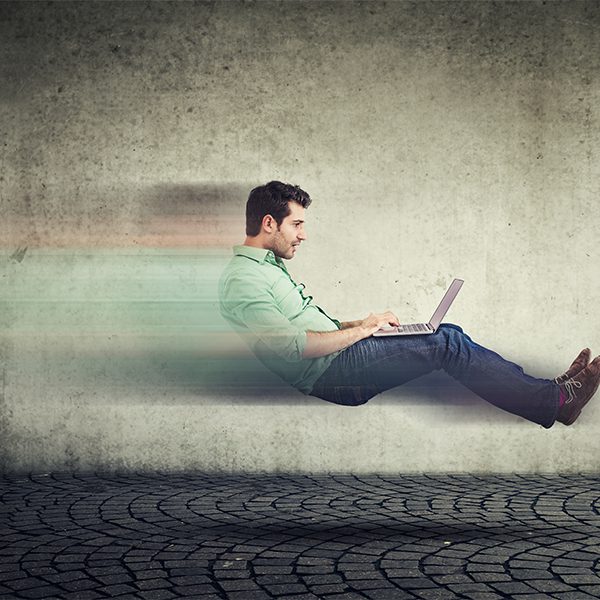 New to FlexDeploy?
Let us show you how it can help you to simplify the complexities of DevOps for your team.