5 DevOps Mistakes to Avoid
Prepare to Successfully Adopt DevOps
Most enterprises are somewhere along their DevOps journey to address software delivery challenges concerning cost, speed, and quality.
DevOps is founded on solving these issues by marrying development and operations and automating activities. It can positively shape the culture and process of your business through collaborative and agile structures and can increase your velocity and productivity through CI/CD and streamlined release management.
While DevOps has frequently proven to achieve the benefits touted, there are many learnings from those who have worked their way down the DevOps path. In this webinar, you will learn about 5 mistakes to avoid throughout your DevOps journey.
Watch the recording today.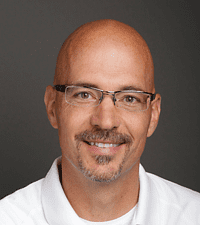 Dan Goerdt
President of Flexagon
Dan has been in technology leadership roles for the past 20 years. He has covered operation systems and middleware product development, technology architecture, and software solution delivery focused on Oracle, IBM, and Open Source technologies. His experience with software automation led him to form and develop Flexagon's DevOps platform: FlexDeploy. Dan is currently the President of Flexagon and leads Strategy, Marketing, and Sales for various products and services.