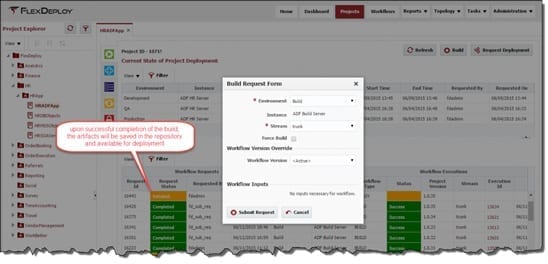 Build and Package application artifacts 
Integrate to a third party Source Control Management (Subversion, Git, etc.) and utilize the Build and Continuous Integration (CI) tooling that come with FlexDeploy. FlexDeploy can also be integrated with external Build and CI tools such as Maven and Jenkins.
Click to Expand.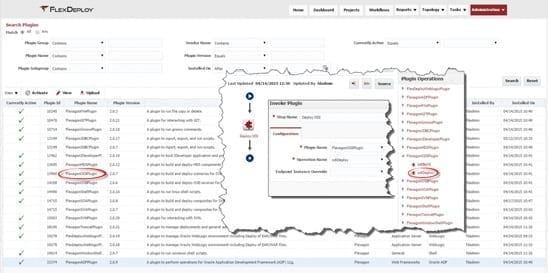 Plugins
Utilize pre-built and tested plugins to replace manual/scripted build, deploy, and test processes. Plugins for tools and technologies such as complex middleware platforms, 3rd party tools, packaged applications, and cloud are included. See the
Plugins Page
 for more information.
Click to Expand.
Dashboards 
Monitor your entire software delivery lifecycle with real-time and historical views of activities across environments, applications, or projects. You have access to the information needed to make proactive and informed decisions, ultimately driving continuous improvement.
Click to Expand.