Why Top Brands Choose FlexDeploy Over Kintana
As the product formerly known as Kintana continues to evolve and change ownership (currently part of Micro Focus's PPM tool), businesses have been investigating where to turn next for automating their Oracle E-Business Suite (EBS) implementations. When choosing the automation tooling you'll use with EBS, it's important to consider what platform will give you the best, most comprehensive, and cost-effective solution.
FlexDeploy helps deliver better software faster, and with less cost and risk, and includes support for many commercial and open source technologies. This comparison of Kintana and FlexDeploy will help ensure you choose the solution that will meet your needs.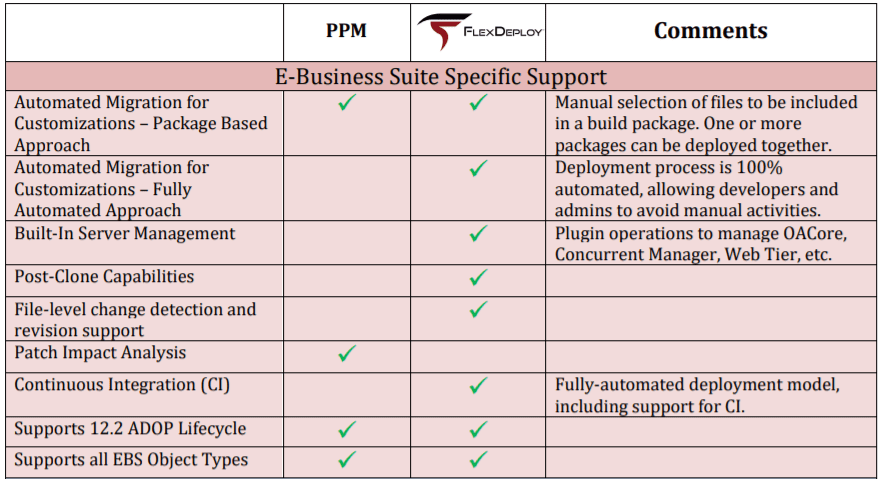 Download the Comparison Sheet