FlexDeploy Blueprints got a makeover for our newest release, FlexDeploy 5.3. The new and improved quick-start wizard now comes with more robust Git integration, user preferences, and a wide variety of new Blueprints. In addition, these features are all wrapped in a new look and feel for the application. Lets take a look at what's new. (You can see an introduction to FlexDeploy Blueprints HERE.)
New Blueprints
The Blueprint library has tripled since 5.2. Including new Blueprints for many popular cloud APIs, such as Google Apigee, MuleSoft, and Oracle API Platform. Also introduced were other heavy hitters like SAP, Salesforce, Dell Boomi, and Oracle Integration Cloud. Keep in mind each Blueprint comes with predefined workflows aligning with DevOps best practices.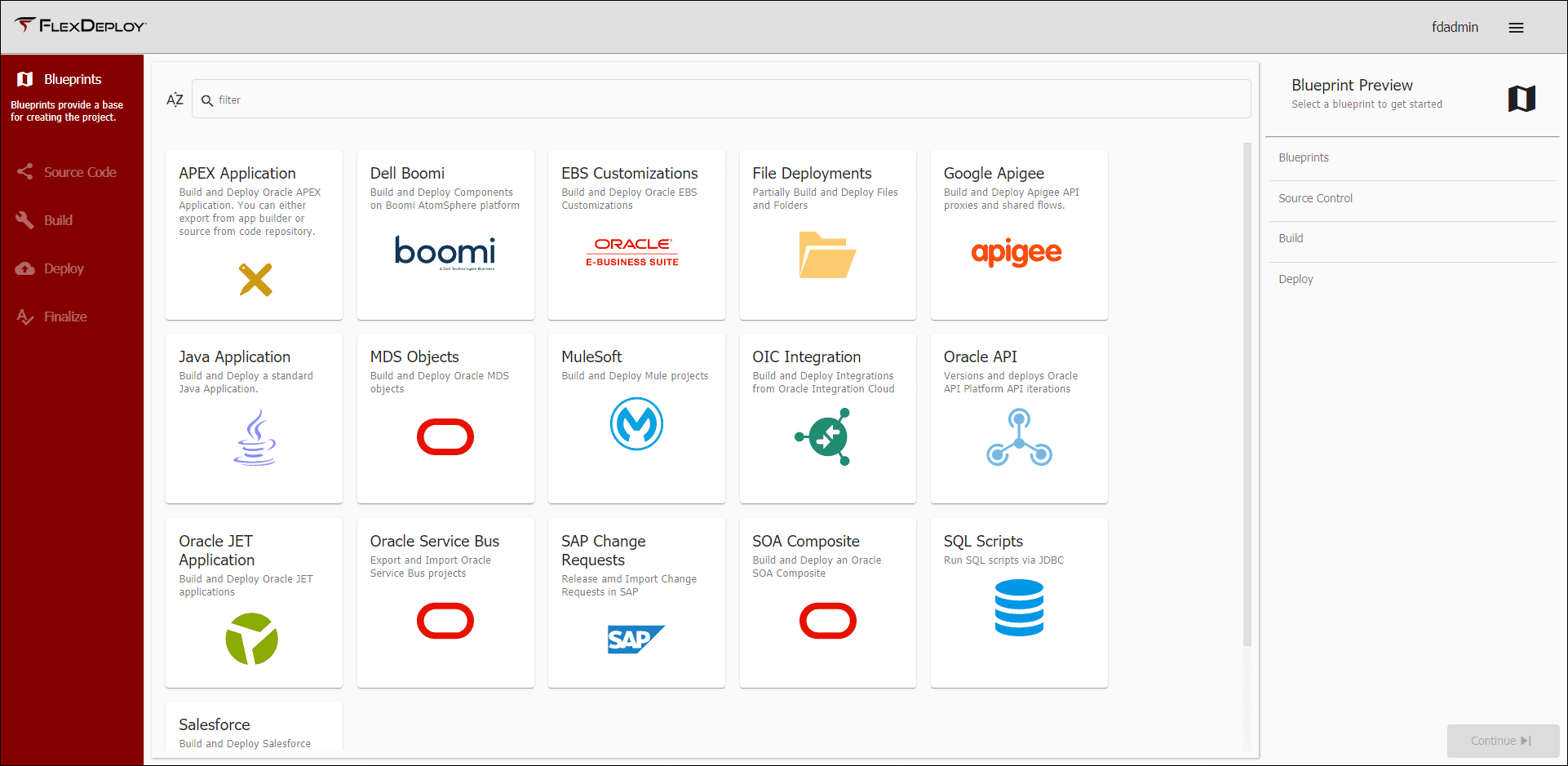 For a full list of all the new Blueprints checkout the release notes.
Git Integration
Git is becoming unmatched in terms of popularity as a source control system. For that reason Git received an upgrade in the latest release of FlexDeploy Blueprints. Blueprints can now inspect your Git accounts for existing repositories and contents. As a result, it becomes that much easier to pick your repository and sparse folders.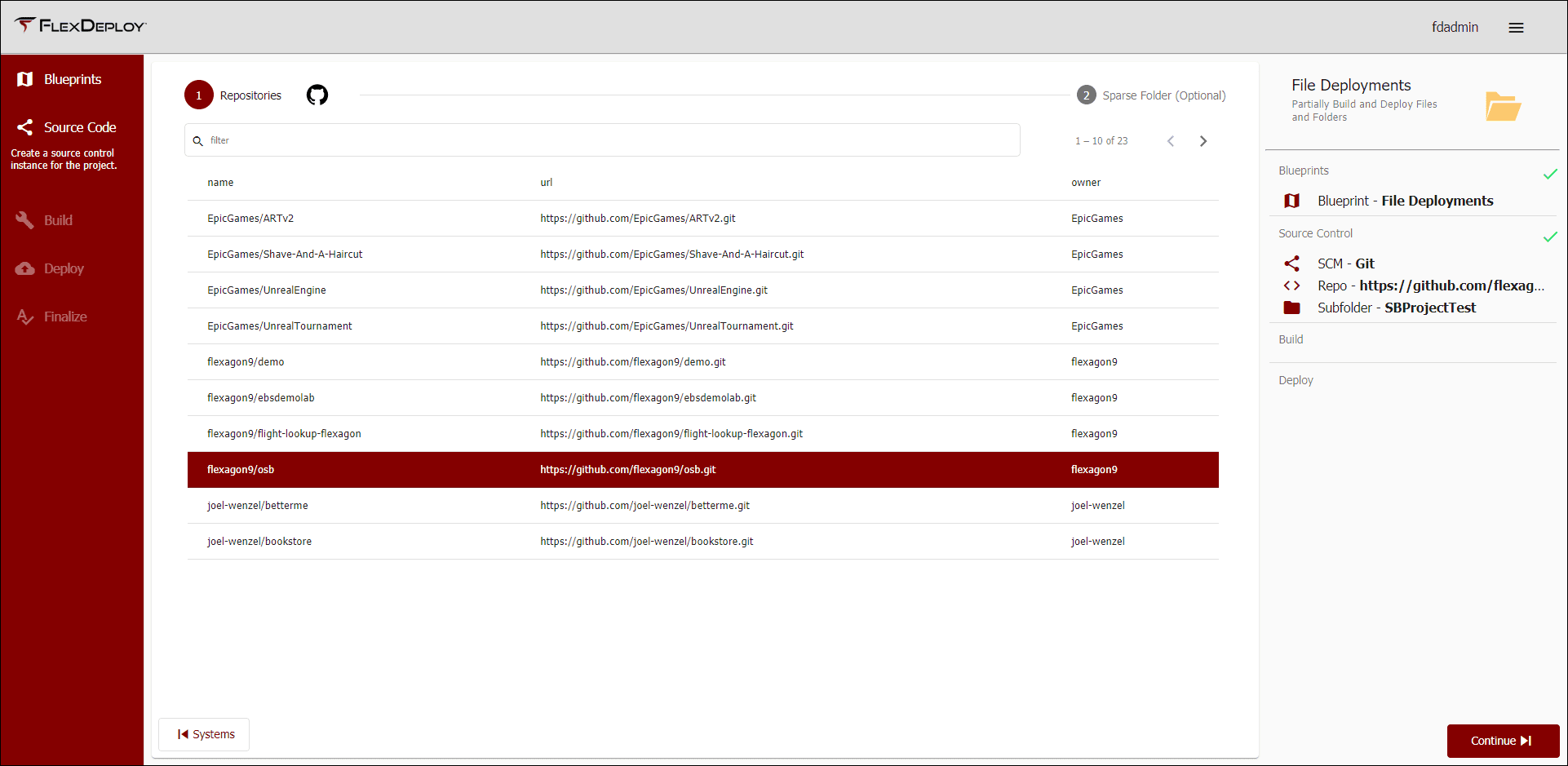 This feature is only available for the following providers:
Expect further enhancements around Git in the future. If you haven't considered switching to Git, now might be the time.
User Preferences
Perhaps the cherry on top is the addition of the Preferences menu. It is here where you can configure default information such as a preferred Git provider, saved credentials, and a default SCM. Not to undersell the option to switch to a new Dark theme!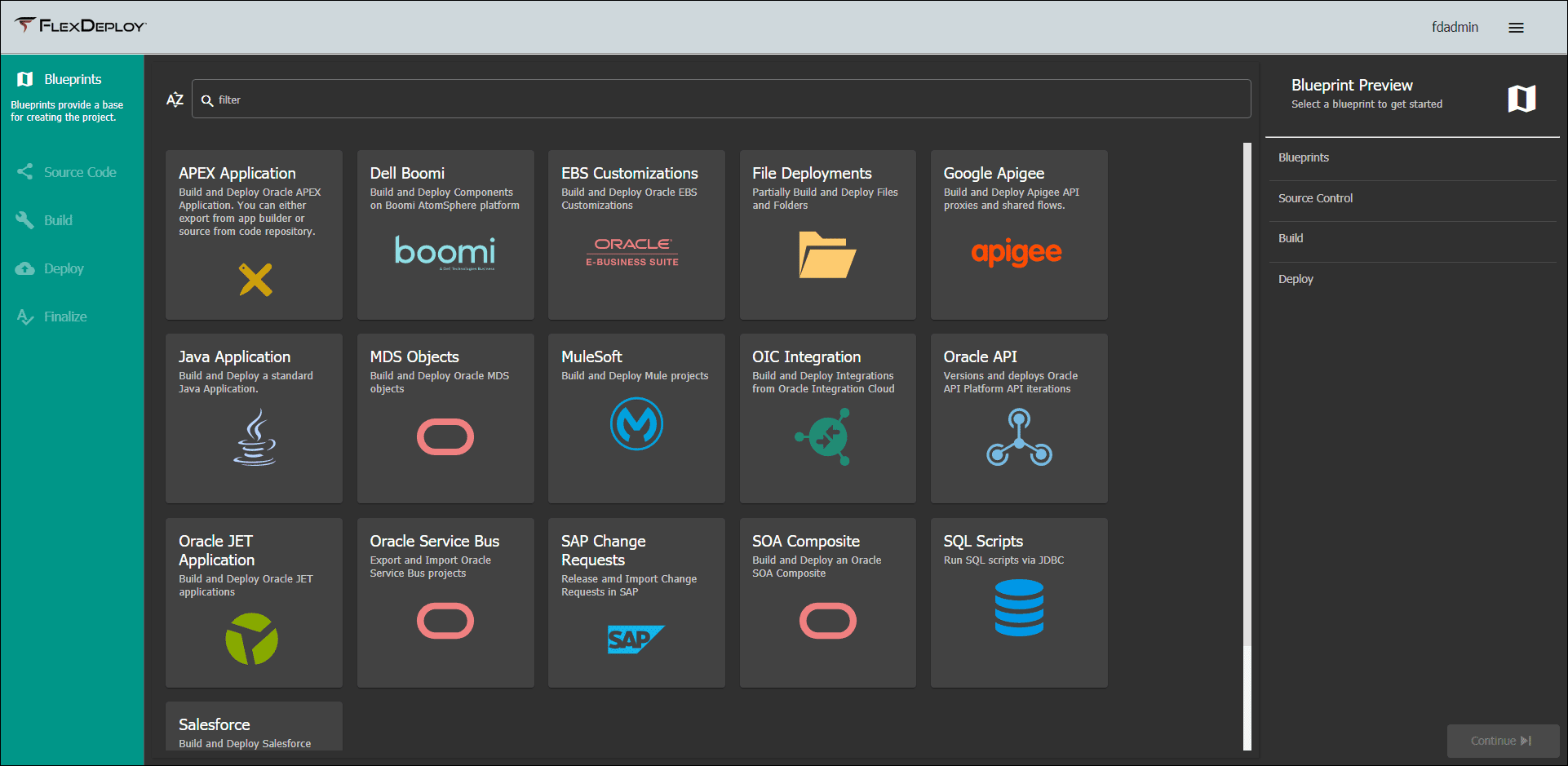 The features added for 5.3 have the common goal of speeding up the creation process and making developers lives easier and we are always looking for new ways to accomplish this. We love hearing about any ideas or improvements you would like to see both in Blueprints and FlexDeploy proper. Leave some comments and stay tuned!