CI and CD for Oracle SOA and OIC
Take a deep dive of FlexDeploy's support for the SOA Suite, WebLogic resources, and the Oracle Integration Cloud.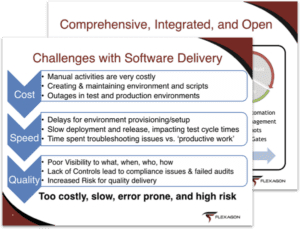 The Oracle SOA Suite and Oracle Integration Cloud provide a wealth of features for integration, but most customers struggle to create fast and repeatable deployment processes to manage changes across their on prem and cloud environments.
WebinarIn this webinar you will learn how FlexDeploy can:
Automate the entire Build, Deploy, and Release process.
Remove the need for scripting and manual activities.
Integrate seamlessly with tools such as Jira, Soap UI, and ServiceNow.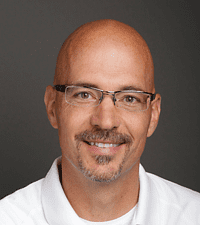 Dan Goerdt
President of Flexagon
Dan has been in technology leadership roles for the past 20 years. He has covered operation systems and middleware product development, technology architecture, and software solution delivery focused on Oracle, IBM, and Open Source technologies. His experience with software automation led him to form and develop Flexagon's DevOps platform: FlexDeploy. Dan is currently the President of Flexagon and leads Strategy, Marketing, and Sales for various products and services.