FlexDeploy Integration with Test Automation
Easily Plan and Execute Tests Automatically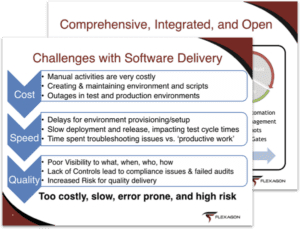 Achieving speed within the software delivery process requires end-to-end automation. Achieving quality in your delivery requires extensive testing at various stages of the lifecycle. Although there is a place for manual tests, organizations need to increase test quality and effectiveness, and that means they need to incorporate automated testing.
There are many test tools in the market, both open-source and commercial. Leveraging these tools helps solve some challenges, but bringing it all together into an integrated DevOps machine is when nirvana is achieved.
In this webinar, you will see how FlexDeploy's integrations with popular test tools makes it easy to plan and execute tests automatically and as part of an integrated delivery process.
We will cover:
The easy configuration of test strategies across environments, including for unit, functional, performance, and other quality tests
How to trigger and execute tests automatically
How FlexDeploy can take action based on test results
How visibility to test results via dashboards and reports can aid IT teams in making informed short and long-term decisions and continuous improvements
See how FlexDeploy can help you achieve speed and quality in your delivery lifecycle by integrating automated testing and quality checks across the lifecycle.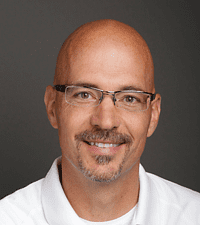 Dan Goerdt
President of Flexagon
Dan has been in technology leadership roles for the past 20 years. He has covered operation systems and middleware product development, technology architecture, and software solution delivery focused on Oracle, IBM, and Open Source technologies. His experience with software automation led him to form and develop Flexagon's DevOps platform: FlexDeploy. Dan is currently the President of Flexagon and leads Strategy, Marketing, and Sales for various products and services.