As enterprises move toward complete CI/CD pipelines and augment the processes they already have in place, they regularly add key capabilities to their IT toolsets. Application release automation software is often one of the first new tools to be considered.
Applications, including custom built and packaged applications (such as Oracle EBS), can greatly improve business performance, even extending competitive advantage as companies gain new abilities. Because applications provide such critical business functionality, application release automation is a key functionality for IT teams, providing major benefits and enabling continuous delivery that gets updates and enhancements to end users faster.
With application release automation software, IT teams can package and deploy applications across environments without dealing with manual and scripted processes. Application release automation can also lead to fewer errors, more efficient processes, and shorter time to market for application updates.
Despite its business benefits, however, application release automation software is still an investment that includes some upfront costs. How much enterprises ultimately spend depends on the software you use and the full breadth of its functionality.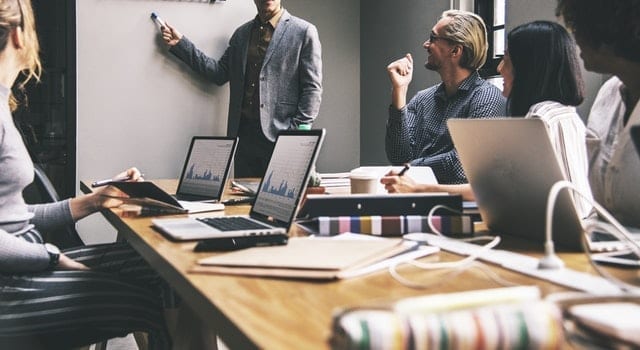 Application Release Automation Software and DevOps Platforms
Despite including powerful standalone functionality, application release automation software is rarely sold as a standalone option. More often, you'll find application release automation functionality built into DevOps software and are included as part of an end-to-end solution.
DevOps software typically focuses on one key phase of the software delivery lifecycle, such as build, deploy, or release. Deployment and release tools are most likely to contain the application release automation functionality businesses are looking for, although it's worth noting that a full CI/CD pipeline requires automation to span the entire lifecycle.
In the remainder of this article, we'll dive into some specific price ranges you may see for DevOps automation tools in the release phase, including those with application release automation, as well as other factors that will affect both your upfront cost and your long-term investment ROI.
DevOps Release Automation Software Pricing
Some open source automation tools come free of charge from a licensing perspective. Open source DevOps tools are widely adopted in the marketplace, but are often less specialized than commercial versions and may require customization and implementation activities to work with your current toolset and processes.
Other tools to support specific technologies can range between $99 to $10,000 per month, depending on the number of node licenses required or additional support provided.
Beyond release-stage functionality are DevOps platforms, which are distinguished from DevOps software because they provide a more complete foundation. Unlike other tools, DevOps platforms span multiple stages of the software delivery lifecycle, providing additional functionality. For example, instead of just providing release functionality, a DevOps platform may offer application release automation, build automation, and deployment automation. At the more cost-effective end of the spectrum, DevOps platform pricing starts around $1,000 per month. Most platforms are significantly more expensive, however. Typical price ranges begin at $2,000 per month and increase from there.
Related Reading: How to Find the Best DevOps Tools for Your Business
Additional Factors to Consider When Evaluating Software Cost
As important as it is to consider initial costs, making a sound business investment requires finding the right system that will provide your business with a strong return on your investment. A higher upfront or even yearly investment may provide higher returns for your business in the long run. To better determine how much software costs (and if you can offset those costs with higher returns), business and IT leaders should factor in four other key considerations.
Custom Integrations and Plugins
Out-of-the-box configurations won't always serve your full needs, especially if you need technology-specific solutions. Before selecting a system, consider the specific technologies being used across your business. For example, an ERP system like Oracle E-Business Suite will require plugins to provide full automation functionality for packing and deploying customizations. Many application release automation and DevOps software solutions won't provide the support Oracle and other technology needs to fully enable automation and CI/CD, which could make any upfront investment unsuccessful in the long run.
When you do find a software option that supports your technology, either with native functionality or plugins, be sure to ask about any additional costs. Plugins typically require an additional fee, as do any custom integrations that don't come standard.
Business-Specific Capabilities
There is a growing bank of application release automation software choices. As shared above, there are single-capability platforms as well as those that combine several or all capabilities. To make the right choice, consider the capabilities you'll need to bring into your organization to cover the full spectrum of your software delivery lifecycle needs. Do you only need release capabilities? Or would your IT team be more successful if they could also automate builds or reduce tool sprawl?
Create a full list of your IT needs, then select the tools that best cover your needs. Taking this step will reduce or eliminate costs associated with having multiple development and delivery tools. It will also help minimize the complexity of your DevOps efforts, helping you create efficient processes that enable your team to better meet business needs.
Support Services
As you consider which DevOps platform to choose, be sure to review the level of service provided. Will you be required to manage the system on your own or can you count on the service provider for support? The level of support you require will depend on your in-house talent. If you have the capabilities on staff, you may not require additional support (this could mean that open source tools are a good option). If your team would rather focus on meeting business needs instead of managing tools, however, you may be better off with a commercial platform that includes support in its pricing.
Value Added
It's crucial for IT teams to evaluate their internal processes to make them more efficient, adding tools that improve speed of delivery and the efficiency for developers, administrators, QA professionals, and managers. But IT's overarching goal is to meet business needs. IT managers, directors, and executives need to evaluate how new software will help them add value to the business, developing a more comprehensive ROI prediction.
For example, tools that minimize the need to perform manual activities or create and maintain deployment scripts can free up IT professionals to focus on innovative tasks and meeting high-value business requests. By reducing manual tasks and scripting, many DevOps tools also reduce errors, resulting in fewer outages. A critical application outage can cost businesses up to $75,000 per hour,¹ which means that just eliminating one outage could pay for a DevOps platform several times over. When evaluating and justifying cost to other IT colleagues and business counterparts, take these additional cost-saving and ROI metrics into account.
Evaluate Application Release Automation Software Cost by Price, ROI, and Business Value
As you consider investing in application release automation software, it's important to evaluate upfront costs in terms of time, effort and dollars as well as longer-term operating costs. Even more importantly, consider the value the investment will return to your business. Reviewing costs in this broader view will ensure you invest in the right tool for your business and get the best results over the long-term, instead of just satisfying your immediate budget requirements.
---
References
¹ https://www.statista.com/statistics/642472/worldwide-disaster-recovery-critical-application-outages-average-cost/