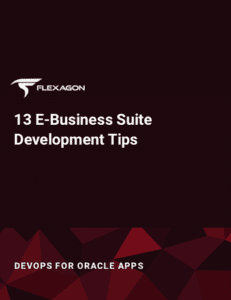 We combined years of DevOps and EBS experience into one eBook with 13 of the best development tips available, including:
Using FNDLOAD for AOL files to improve synchronization of data across EBS instances.
When to use Patch vs Run edition in 12.2 and above to apply customizations.
Automating and grouping tasks to reduce mundane, manual tasks like configuration and code deployment.