The Winter Training Day for the North Central OAUG was an awesome event!   There were a mix of sessions and exhibits covering a wide range of topics, from Change Management, to Cloud, and even DevOps!  We met a lot of great people with incredible breadth and depth of experiences and best practices with Oracle Applications, many who are using E-Business Suite. 
The was a lot of traffic at the Flexagon exhibit booth, and the FlexDeploy support for EBS was a huge hit. Many customers and partners talked about their current challenges with migrating EBS customizations across their test and production environments, and felt the automation, controls, and visibility provided out of the box with FlexDeploy would be a big help.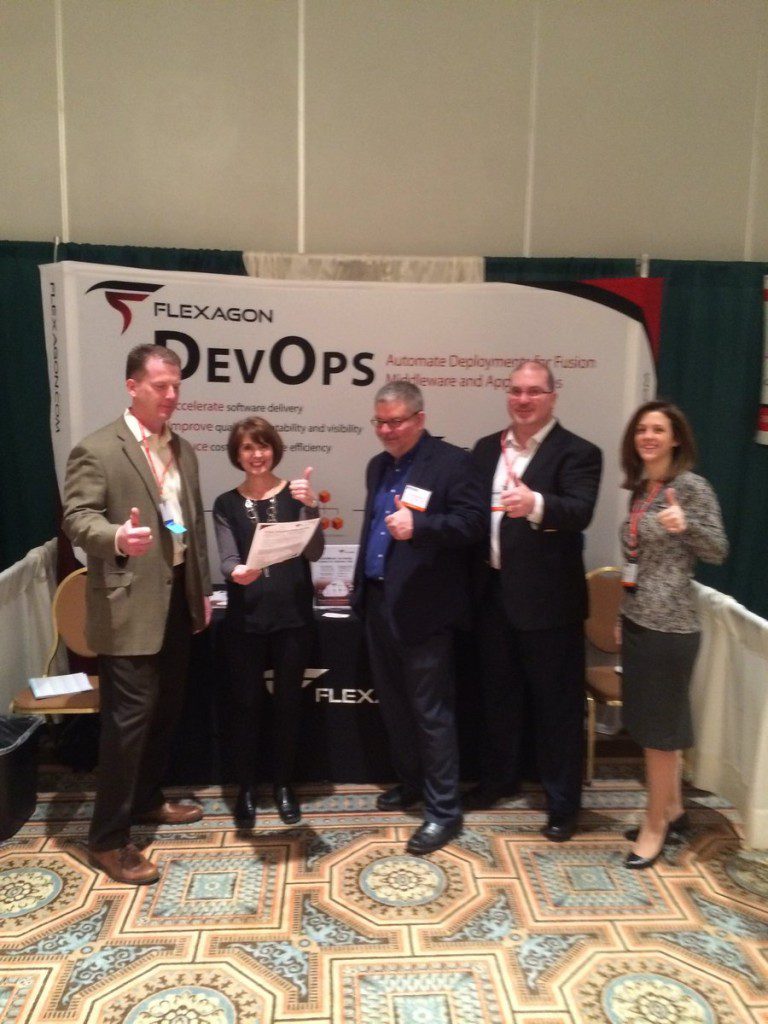 Many of the customers and partners referenced the use of Oracle Fusion Middleware as part of their technology landscape, with the SOA Suite being most commonly used for integrating on premise, hosted, and cloud/SaaS based systems with EBS.
Thanks to the NCOAUG leadership team for a terrific event, we are looking forward to building relationships with customers and partners and seeing many people at Collaborate in Las Vegas in April!