FlexDeploy's long-time support for DevOps for Oracle Integration Cloud (OIC) is very popular with our customers. Previously, each integration required its own FlexDeploy project which could be a challenge to manage when customers have many integrations. Great news! You can now easily manage all integrations in one FlexDeploy project. This support for partial deployments of OIC Integrations has been released with FlexDeploy 5.7.0.1. This means that one or more integrations can be deployed at a time using a FlexDeploy package.
Here is what a package would look like: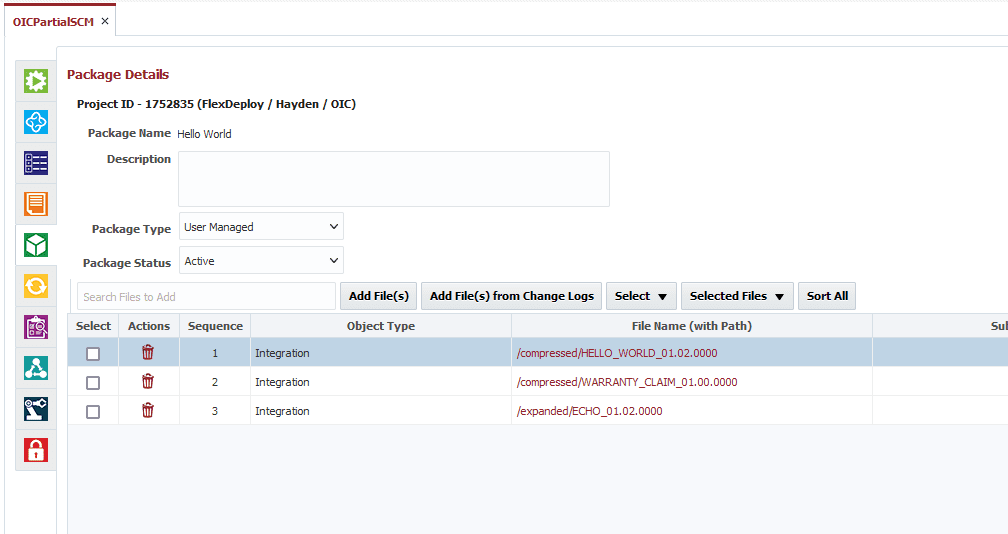 Integrations can be discovered from OIC itself or from a source control management system like Git. Here is what the files screen looks like after discovering from SCM: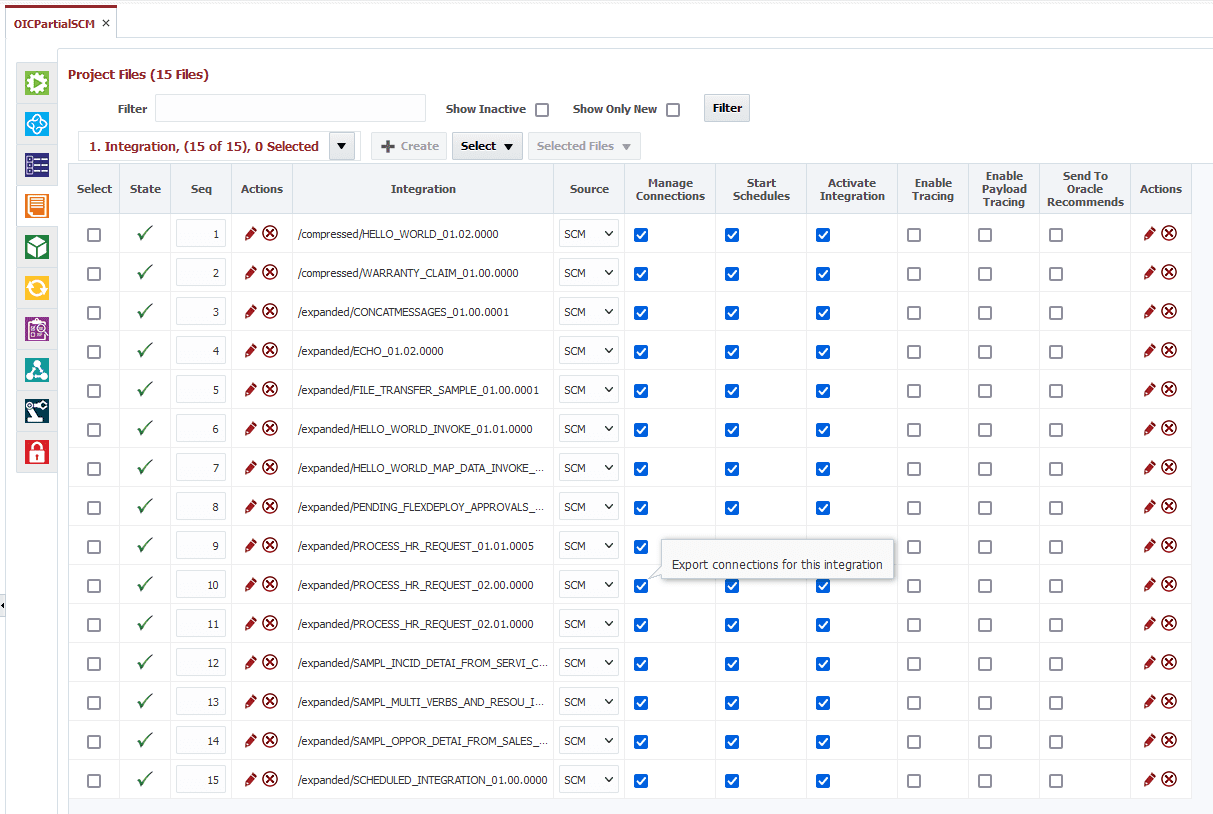 Why is this such a big deal? You can automatically build a package that exports from OIC or SCM and deploy (Import) it to any environment. This makes everything simpler, including the pipeline and release process, as you can select one or more packages to be included in the release. For more info on partial deployments check out this blog.
FlexDeploy Actions Browser Extension
OIC integrations are developed using a browser-based console. FlexDeploy can be used to automatically extract integrations and save in a source code repository, or you can directly export from a development environment as part of the build process. Flexagon's FlexDeploy Actions browser extension can be very useful here. This extension can be used to send a Webhook request to FlexDeploy directly from the OIC console. Meaning you can have FlexDeploy take some action without leaving your development environment — a nice productivity boost!
Here is what the extension looks like:
Examples of some things you could do in a webhook:
Discover Integrations
Initiate export, or import
Update a FlexDeploy package
All without leaving OIC.
Check out this blog post about the extension, and the documentation for incoming webhooks for more information.
Populate Trigger
A lesser used FlexDeploy feature is the Populate Trigger. This is compatible with both discovering from the back end and from SCM. Essentially it will re-discover new Integrations on a schedule.
To set this up simply go to the triggers tab on a project, click add, then populate trigger. Next, select an environment, a stream and a cron expression.

Now this project will discover new integrations every 10 minutes from the Development environment. No need to do anything manually! Check out the documentation on populate triggers for more info.
Conclusion and Further Reading
This new support for OIC Partial Deployments adds a ton of value for our customers in streamlining the build and deploy process. If you are currently dealing with the headache of having many projects just for OIC we highly suggest you upgrade and try this feature out!
If you are looking to do some further reading, here are some links for you to check out: