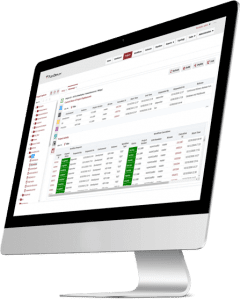 Software and application development and delivery is a cornerstone of business.
 The evolution of IT is increasing the speed and frequency with which businesses can deliver new features, functions, and applications. It is also raising customers' expectations, internally and externally. To meet those expectations, businesses must become more agile, deliver faster, and make the most of available resources.
FlexDeploy empowers enterprise IT to reduce cost and risk while improving speed and quality. Accelerate delivery timelines and modification cycles, manage complex and interconnected releases, and ultimately do more, faster, with less.
Comprehensive. Integrated. Open
FlexDeploy provides a comprehensive and integrated, yet open platform that supports the 3 core pillars of DevOps and Continuous Delivery: Build Automation, Deployment Automation, and Release Orchestration. Comparable products require users to invest in additional tools such as Maven, Jenkins, an artifact repository, and in many cases separate Deployment Automation and Release Orchestration tools. FlexDeploy, however, gives customers the option to use FlexDeploy to cover the entire software deployment lifecycle, or to use existing tools in conjunction with FlexDeploy whenever desired.
Leveraging the integrated FlexDeploy solution reduces overall complexity and cost, allowing the enterprise to focus on delivering software faster and more effectively. FlexDeploy minimizes the time required to learn and implement a DevOps and CI/CD 'toolbox' with a single, integrated solution.
The Oracle Factor
FlexDeploy is the only product on the market that supports a broad range of Oracle and non-Oracle technologies. The support for Oracle includes E-Business Suite, Middleware, Database, Business Intelligence, Cloud, and more. Most tools on the market either don't support Oracle technologies, or only support a minimal slice such as E-Business Suite or Middleware and therefore customers need multiple tools. With FlexDeploy, it's one tool.
In Forrester's 2017 CDRA Wave they reported "Flexagon demonstrated good support for moving releases across the pipeline, pipeline management, and governance as well as offering the broadest native support for Oracle applications, middleware, and databases for both on-premises and cloud deployments."
Hear Straight from Customers
We asked three customers, "What do you wish you had known before starting with FlexDeploy?" Here are their responses.