OpenWorld is about a week away and Flexagon will again be on the Exhibition Floor talking all things DevOps, Cloud, Continuous, and FlexDeploy. During the event, we will also be announcing FlexDeploy 4.0!  Visitors to the booth will get a sneak peek at the new version of our innovative DevOps tool that one customer called "a game changer." We are right outside the Infrastructure as a Service and Platform Showcases, so be sure you stop over and say "hi" to team Flexagon!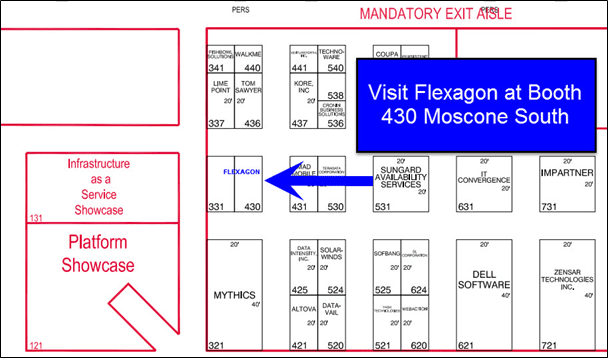 There have been some exciting enhancements to the product over the last year, though, so it will be worth your time to come by for an update. (For the uninitiated, head here for an overview.)
Some of the highlights include:
Three dot releases (FlexDeploy 3.1, FlexDeploy 3.5, FlexDeploy 3.7) since OpenWorld 2015
Plugins/Integrations for SoapUI, HP UFT, Oracle B2B, Atlassian Jira, Microsoft TFS, CVS, Amazon EC2, Windows PowerShell, Apache JMeter, Microsoft Azure, JBoss/WildFly, OATS, and more.
Enhanced support for existing Fusion Middleware, IaaS, PaaS
Enhanced support for Oracle E-Business Suite, including EBS on Oracle Cloud
Enhanced dashboard and reporting capabilities
Usability Improvements and Cloud Trial Environments
If you are interested in getting an update on FlexDeploy (or just catching up with us) feel free to reach out to me directly ([email protected]) and I would be happy to schedule time to discuss.
Looking forward to seeing many of you in San Francisco!